One day, Alfonse Attard, an Australian fisherman, was on a sea trip with his Jack Russell named Jack. While they were in the boat, it started to take on water and eventually capsized, throwing Attard and his dog into the sea.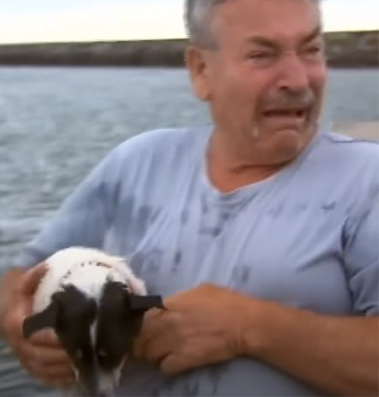 Thankfully, out of nowhere, Attard was spotted by Trever Borg and his father Laurie, two other fishermen who decided to assist him. Fortunately, they were able to bring him to shore, but he then frantically told them about his dog, who had been his pet for almost 18 years.
Therefore, Altona Life Saving and water police dispatched volunteers back into the water to search for Jack. After an hour, one of the volunteers flipped the boat over and discovered the dog inside. The volunteer was able to rescue Jack, who was then reunited with his elderly owner, in a heartwarming reunion. Watch the video below.
Feel free to share this with your loved ones.