A heart-wrenching experience
Paul Skinner was riding his bike on an ordinary day when he came across a distressed mother spaniel. Her eyes were filled with tears and she appeared completely shattered.
He approached the dog to find out what was wrong and discovered the heartbreaking truth – the mother spaniel was carrying a plastic bag containing her dead puppies. This incident occurred in Midville, Lincolnshire, where a 3-year-old dog named Carly had been abandoned with a bag of her deceased puppies.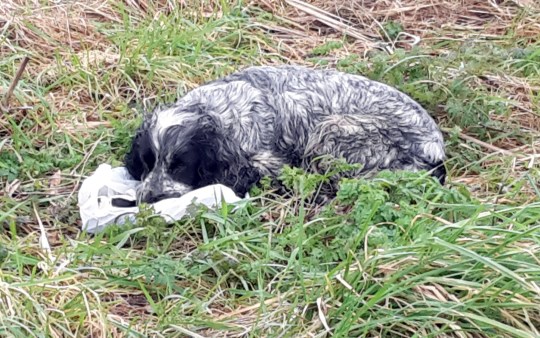 He reported to the British Borough Council that he saw the incident as he was cycling with his friends. They searched for the owner, but there was no one in sight, except for the dog who was licking the fish and chips carrier bag with her deceased puppies inside. He was astonished that anyone could be so lacking in humanity to do something like this.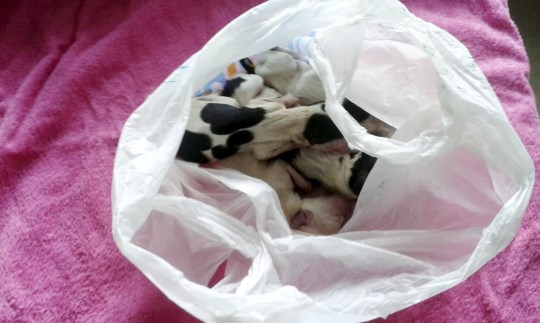 He then contacted the police, RSPCA, and Greyhound Sanctuary, and they all arrived to rescue the grieving mother.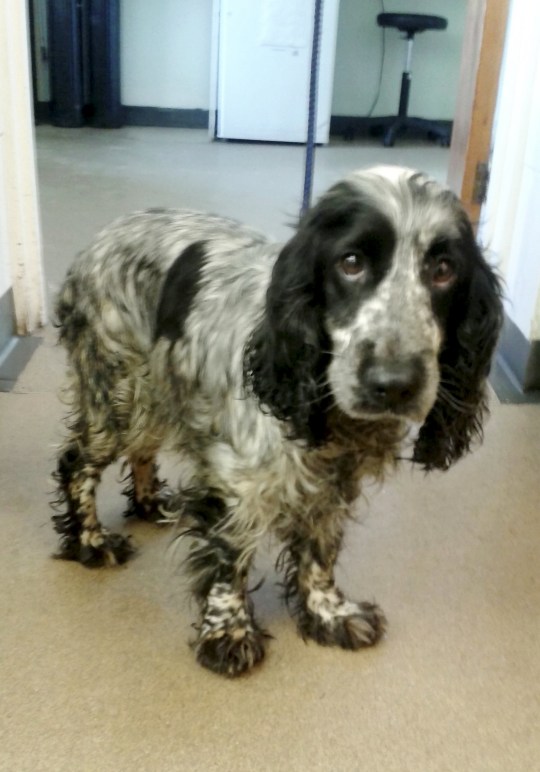 PCSO Mick Fern, who manages the kennels at Fen Bank Greyhound Sanctuary, reported that according to the vet's assessment, the puppies were born alive, and it appears that the dog was abandoned for a prolonged period, leading to the puppies' death.