Certain dog are content with not being with their owners constantly and value their independence.
However, Stanley is not one of those dogs.
In reality, his owner refers to him as "Velcro Dog."
When Sam Clarence was volunteering as a dog walker, he met Stanley and instantly felt a connection with him. He knew then that Stanley was going to be his foster dog. But Sam also felt that his home was a better match for Stanley, and the two quickly bonded.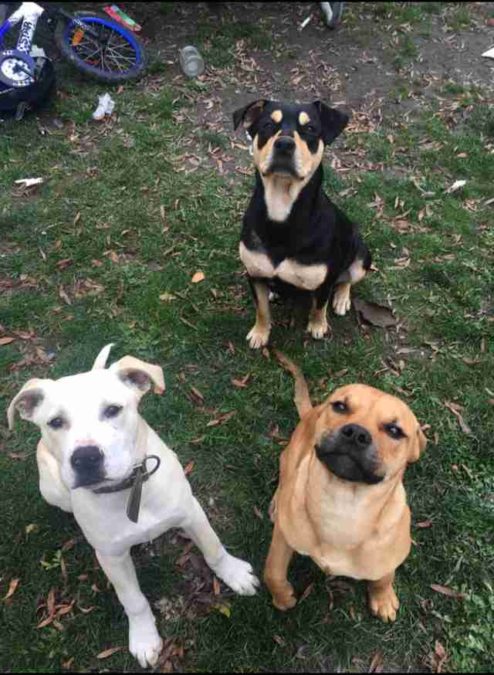 The poor thing was a scared, skittish stray when Sam first brought him home, and understandably so — he'd had a rough life so far. Though he was initially shy, he took to his foster dad quickly.
Now, Stanley is always close to his dad. And not only are they always near each other, but Stanley insists on them touching at all times!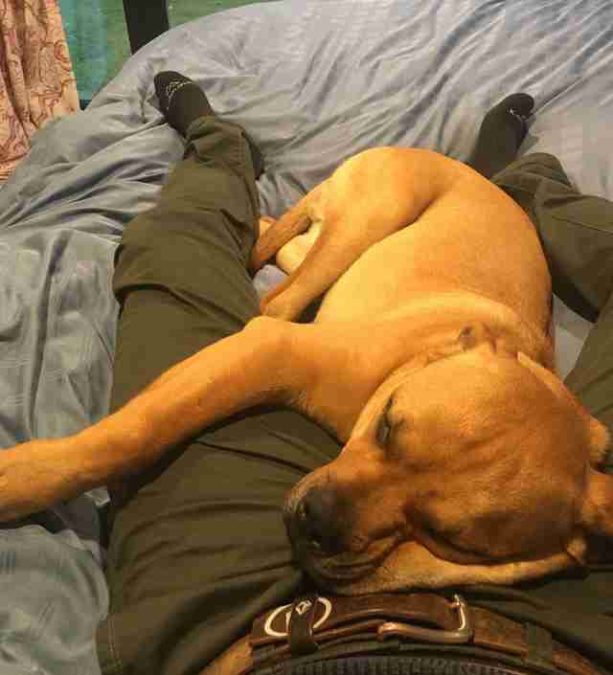 It's one of the most heartwarming things we've ever seen. Stanley will even hold his dad's hand!
There isn't a moment where the two best friends aren't touching. When Sam goes to bed, Stanley is right behind him. He'll adjust himself throughout the night to ensure that they continue to stay cozy. If Sam is watching TV, Stanley's paw is always touching him. If Sam is driving, Stanley is there, paw in place. It may be a little tricky to give Stanley the attention he deserves while Sam is driving, but the pair manages it.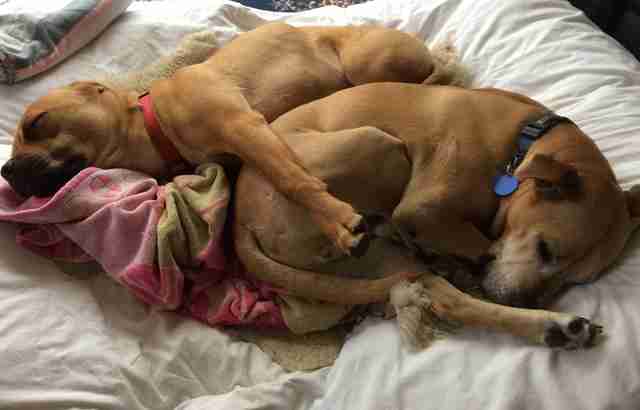 As Stanley has grown older, his attachment to his human dad has only grown stronger. Fortunately, Sam has no problem with Stanley's constant need for companionship, and it seems unlikely to change.
A dog as special as Stanley deserves to be celebrated and shared with the world. His adorable and heartwarming behavior is too good not to be shared with those you care about!