I believe that most people have experienced waking up feeling confused or disoriented. During this state, we may not fully comprehend our surroundings or have a sense that something unusual is happening.
When Julie Thorton Johnson and her husband, Jimmy woke up one night, they experienced something that was not just disorientation, but a genuine strange occurrence.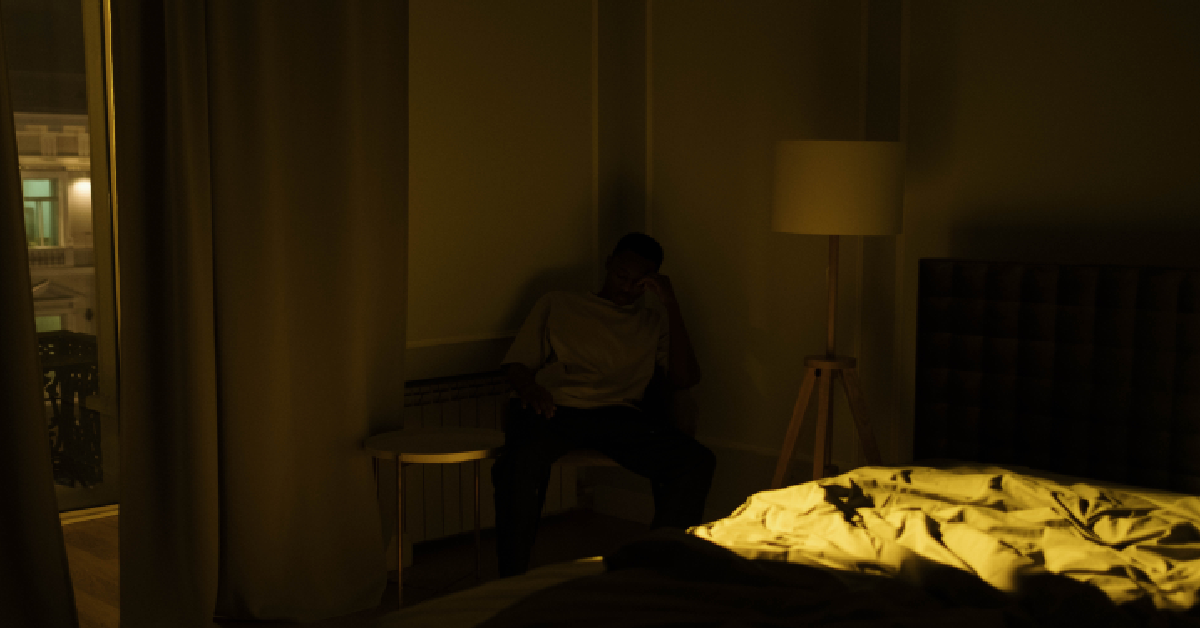 As Julie and Jimmy explain on Facebook, they are avid dog lovers and have three furry friends who often join them in bed for a snooze.
So, when they woke up one night with a dog beside them, they thought nothing of it. It wasn't until the morning after a thunderstorm that Jimmy asked Julie whose dog it was.
Much to their surprise, neither of them knew where the 90-pound bulldog Labrador mix had come from. Despite having a king-size bed, the dog had taken up a lot of space.
When Julie spoke with The Washington Post, she said "He and I locked eyes for a second and just were silent. And I was like, 'That's not our dog.'"
In the meantime, the dog was on her back, enjoying some belly rubs.
This raised a couple of intriguing questions. Firstly, how did the dog enter the house? Secondly, why didn't the other three dogs bark? Julie states that they would bark at anything, be it a rabbit or squirrel, yet they did not bark at this dog.
It is uncertain, but it is assumed that the back door was left open unintentionally, allowing the dog to wander in during a thunderstorm and cuddle with them.
Julie mentioned to USA Today that it was apparent the dog meant no harm and was just a young dog having a "sleepover party."
Although they were prepared to adopt the dog, they first wanted to locate its owner. Julie shared the unusual post on Facebook, claiming it to be the strangest post she had ever made.
Within a short period, Cris Hawkins and Felecia Johnson reached out to the couple claiming that the dog belonged to them. Nala, their dog, ran away while they were out for a walk, and it got dark before they could find her.
The couple had hoped that Nala would eventually find her way back home, but she ended up in their bed instead.
To find out more about this unusual incident, you can watch the video below: