This story is about an eight-year-old retired police dog named Wangwang, who became emotional and shed tears when her former handler visited her.
The devoted German Shepherd had retired from her work as a sniffer dog after a security check in Xichuan County, China, and parted ways with her handler, who remained a patrol officer. She was later taken in by a compassionate family.
Last month, Wangwang's former handler paid a visit to the family's neighborhood where they live. The reunion between the loyal German Shepherd and her former handler was full of tears and emotions, as the dog couldn't contain her excitement upon seeing her beloved handler again.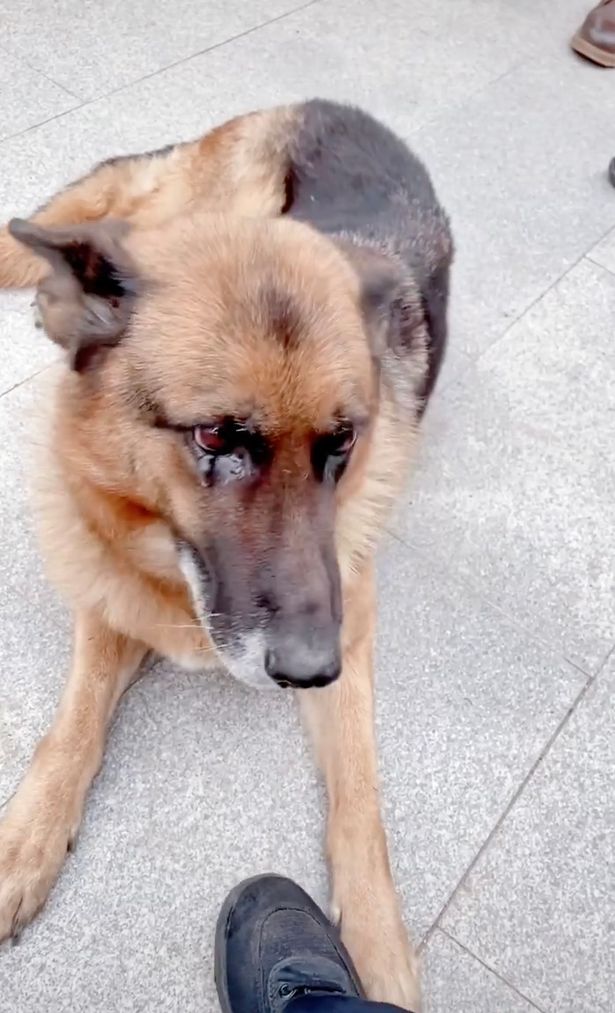 The video of the reunion between Wangwang and her former handler has been widely shared online and has touched the hearts of many viewers. It's a true testament to the loyalty and love that dogs have for their human companions. Take a look at the video below.
Feel free to share this heartwarming story with your loved ones.