The story recounts the tale of a homeless dog named Asha, who sought refuge from the harsh winter by sleeping inside a cozy barrel. However, to her misfortune, the barrel she chose was filled with tar!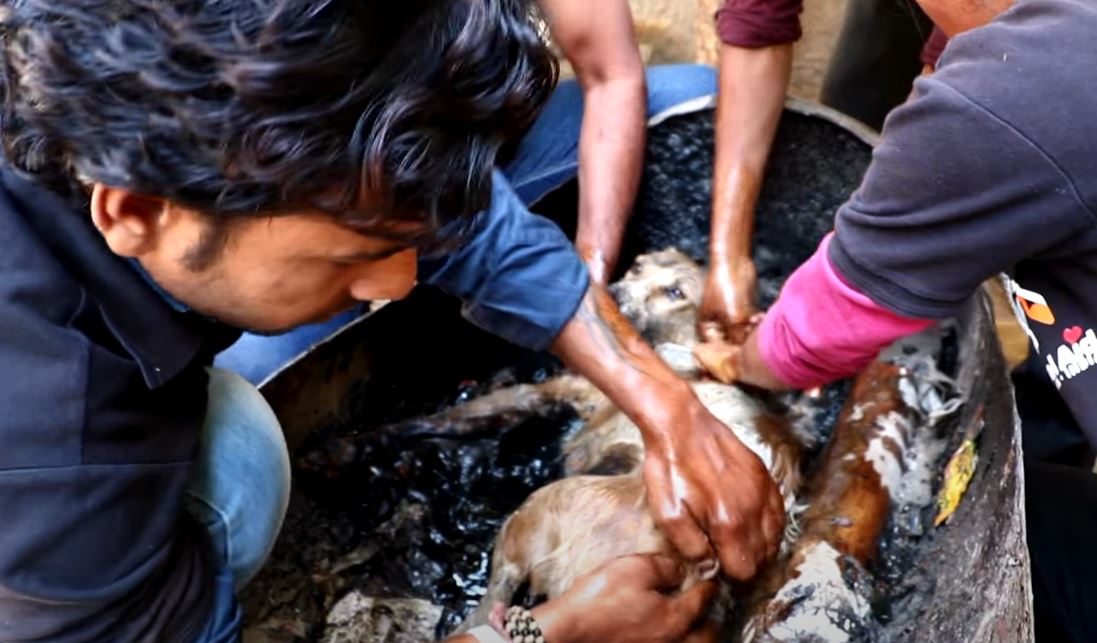 Trapped inside the tar-filled barrel, poor Asha was unable to escape or even budge an inch. She yelped in distress, but her cries went unheard until the compassionate rescuers from Animal Aid came to her rescue.
They carefully cut open the barrel and transported the little pup to their shelter, where they applied vegetable oil to soften the tar and remove it from her fur. Remarkably, Asha made a full recovery and is now thriving. Check out the video below to witness her incredible journey.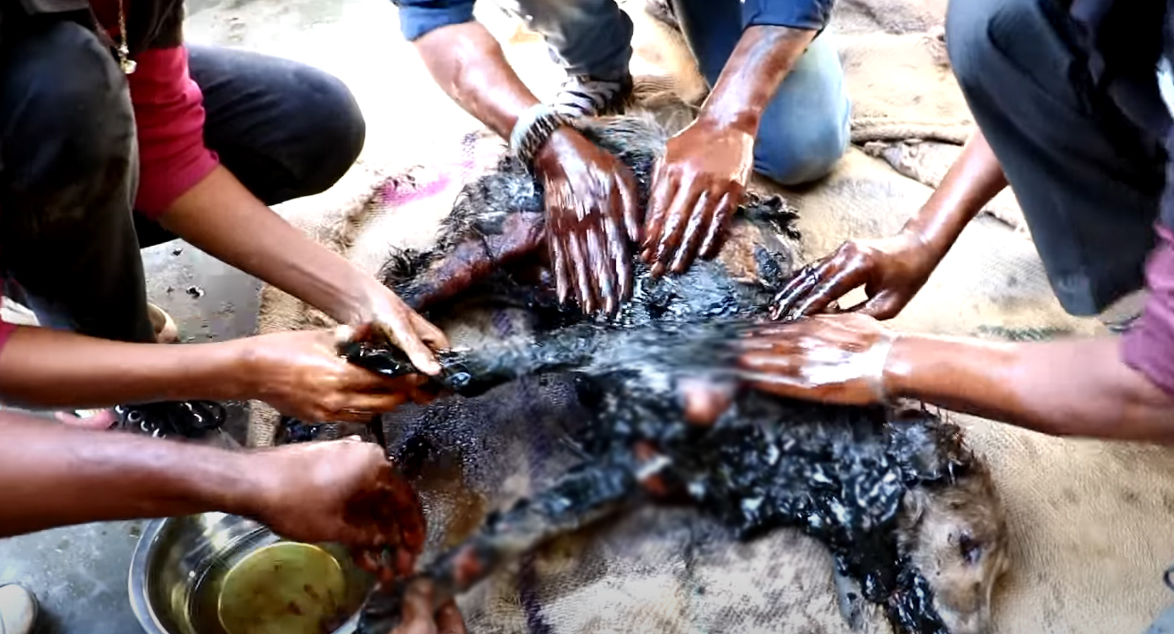 Watch the video below.